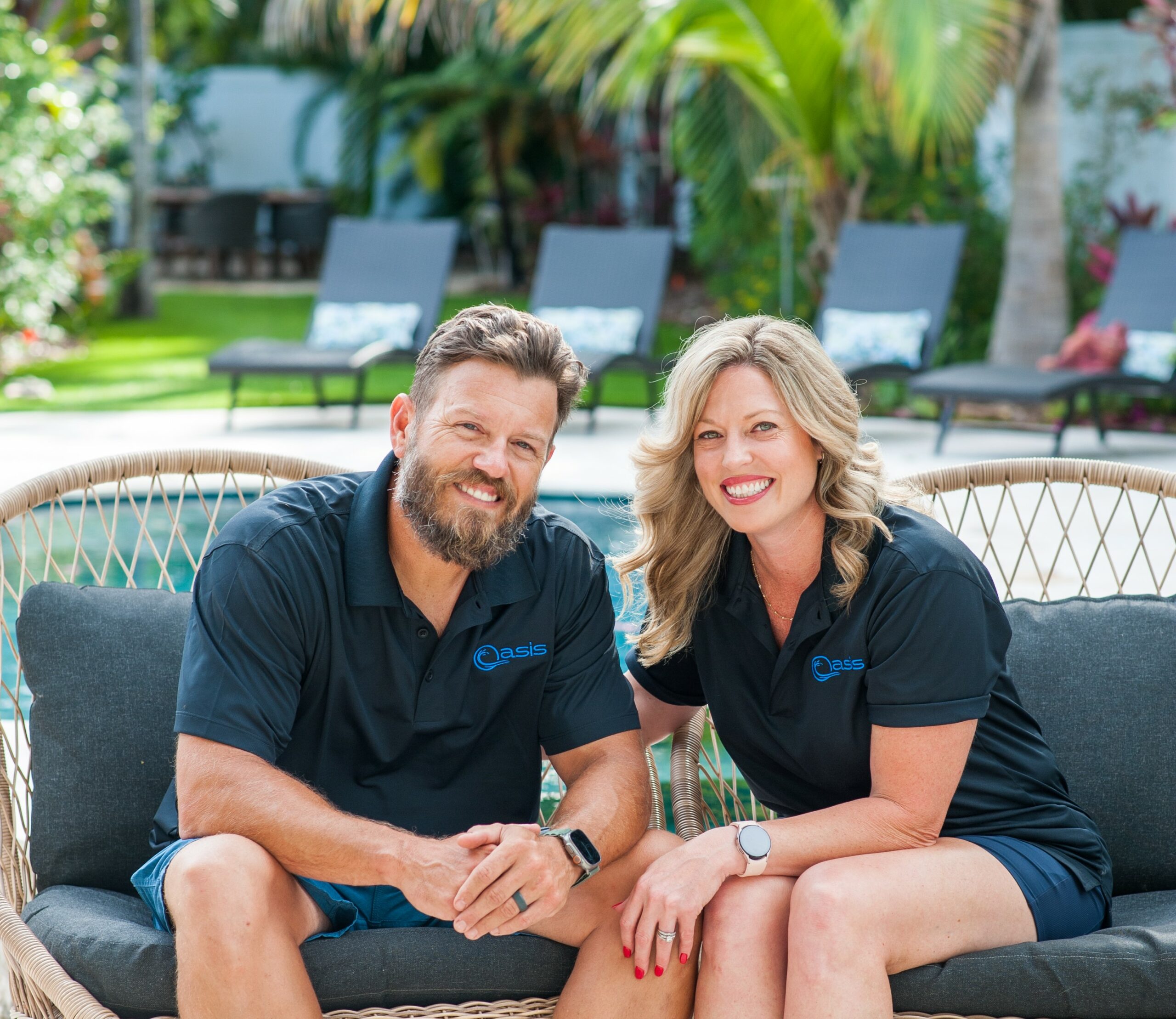 About Us
Dedicated to Quality, Excellence and Fun Since 2006 
Oasis Pavers and Pools began its story in 2006. Brian Godden, our founder and CEO, lives in St. Pete with his wife and 2 young daughters. Hailey and Brian have been wanting a pool for their two young girls…so, after many conversations, they got one! Brian loved every aspect of the process, from the design, to the construction, and to the amazing result of spending time with family and friends in our new Oasis. He was a firefighter at the time with a background in pool construction. With his unconventional work schedule and his entrepreneurial spirit he started on his journey to Oasis Pavers and Pools.
He started on smaller projects adding paver patios and driveways to homes in St. Pete and surrounding areas. Paver pool decks and remodeling old surfaces came soon after The response and appreciation from customers was more than Brian anticipated. He loved to see the transformations of peoples yards into extensions of their homes. With hard work he expanded to designing and building custom swimming pools and outdoor living spaces. Our good ol' hard work ethic, our attention to detail, and our relationships with our customers, has built Oasis a strong, trustworthy reputation within our community.
As we grow in our community, we strive to uphold our reputation. We are involved in the day to day operations to ensure our hearts are felt in every project, to ensure you get the best experience and the best oasis possible. We believe this is accomplished through culture, extensive training, relationships, tenacity, and high standards.