Advantages of Salt System
This is a brand-new custom pool features a Pentair Pool Equipment Package, featuring salt water filtration.
We regularly recommend salt water pool systems for new pools and remodeled pools. We can even change an existing chlorine pool to a salt water pool.
Advantages of Salt System
There are several salt water pool advantages. Here are a few:
Salt water pools are not nearly as salty as seawater, but they do produce softer-feeling water.
Salt water pools are designed to keep the same pH as your body, so the water is gentler on your eyes and skin.
Black and dark colored bathing suits will not drastically fade like they do in a traditional chlorinated pool.
Research indicates that salt water systems are safer than traditional chlorine pools. Regular exposure to chlorine could pose long-term health risks.
Salt water pools require far less maintenance compared to chlorinated swimming pools.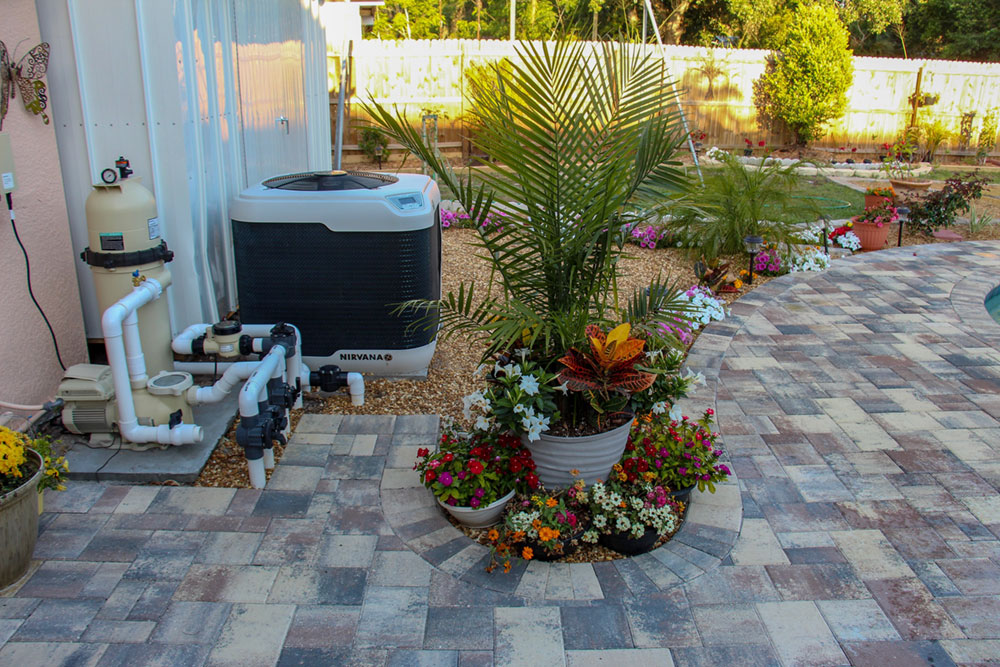 Pool and Deck Details
The pool surface is finished with StoneScapes Natural Pebble Interior Finish Color: Irish Mist. The Irish Mist surface finish allows this pool's water to look a beautiful blue. We installed Flagstone concrete brick pavers at this property. As you can see in the pictures above, our clients chose the color Willow for their coping and decking. These pavers are in the Flagstone pattern called CityStone – Demi. Here at Oasis, we have so many colors and pattern choices. We have a shop located in St. Petersburg, FL where you can come in and look at different kinds of pavers and several color choices.