With a rich club history dating back to 1924, and an outdated pool to match, Pasadena Yacht and Country Club in Gulfport, FL reached out to Oasis Pavers and Pools for a pool remodeling and revamp of the surrounding deck of their clubhouse pool.
Clubhouse Pool and Deck Remodel
With all the parties and social events on the pool deck, the Pasadena Yacht and Country Club decided it was time to change from the old and cracked cement pool deck to one of many paver options, which have exponentially grown in recent years. With so many styles and flavors to pick from, ranging from traditional to modern, we were able to come up with a design that all the club members would love!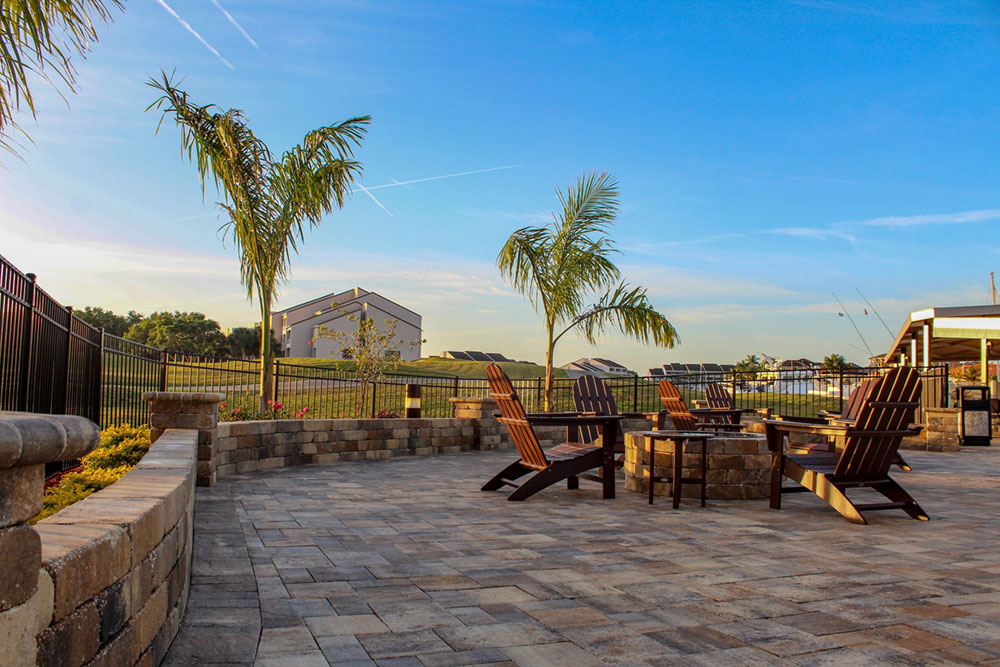 Social and Entertainment Spaces
We built poolside fire pits and landscaping areas so members could fully enjoy their days at the Yacht and Country Club, no matter the season. Now, members and guests can sit by a warm fire enjoying their community as they take in the views from one of the country's premier golf courses and Boca Ciega Bay. Fire pits and landscaping areas were built with Flagstone's Rumble Wall in the colors cream, beige, and charcoal.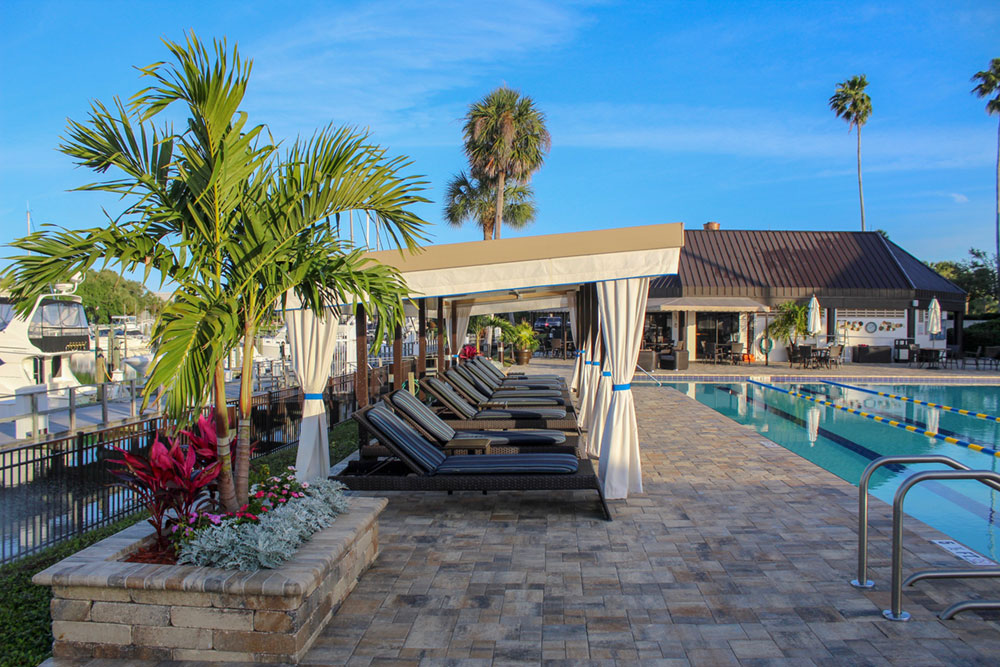 To make the perfect Oasis, we made landscaping areas to complement the beautiful Florida surroundings. Members and guests can lounge by the pool and enjoy the tropical paradise.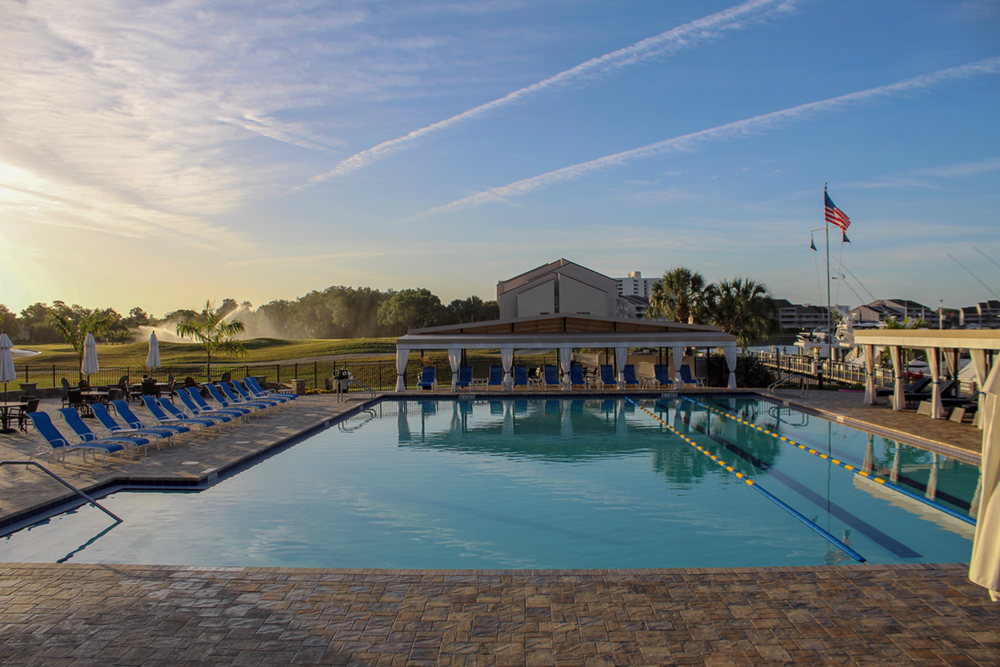 In this pool and deck remodel, you can see the new pavers on the pool deck, the pool resurface color, and the new waterline tiles. We resurfaced the pool which makes the water color that beautiful blue pop you can see in the picture. We used Marquis Quartz, which includes a 10-year warranty, to resurface the pool. We used Flagstone's Heritage Series Pavers in the White-Tan-Char Color. The pool was also equipped with Laminar Color Changing Lights to change the mood for any occasion.