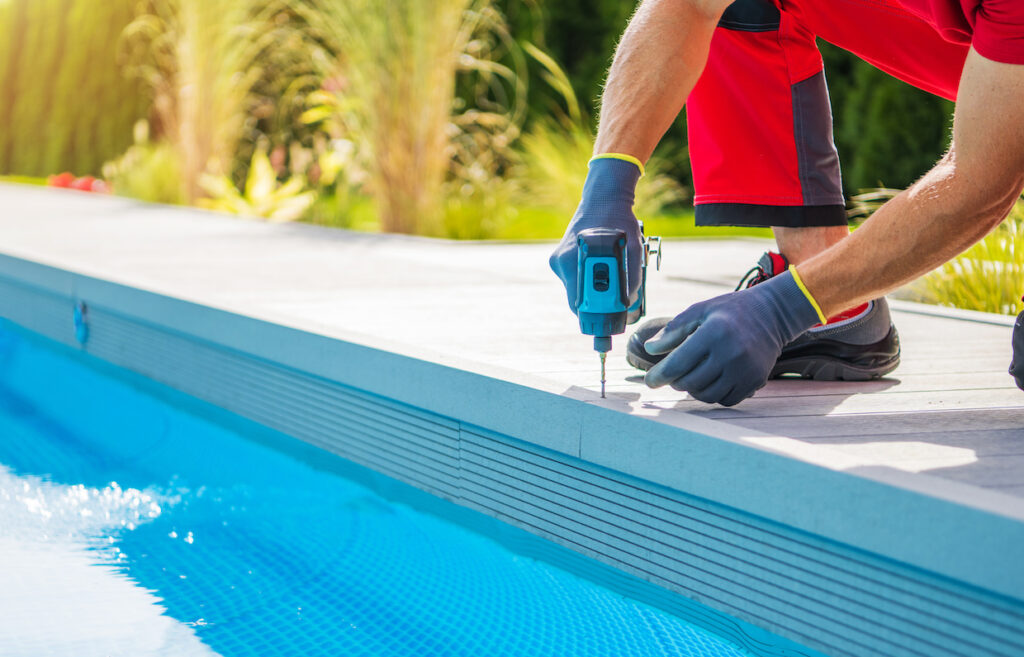 As summer approaches, many homeowners are looking to bring life to their outdoor spaces with a fresh new look. One of the best ways to do so is by installing an inground pool that the whole family can come enjoy. Of all the home renovations you can make, this one comes with a host of benefits. Not only will it add value to your property, but it also provides a great place for exercise, family gatherings, and even teaching your children how to swim.
But before you start the project, it's important to find a reputable pool contractor for the job so your summer of fun is as successful as you dreamed it up to be!
The Preparation for Your Dream Pool
When you hire a pool contractor, they'll handle a few things you need to get your dream pool installed. The first step is to survey the scope of the project and give you a quote to get the ball rolling. This allows them to determine the following:
What materials they'll need to craft the oasis
Estimated labor costs to assemble the pool
Timeline for your dream pool so you know when to get your summer started
Making Your Dream a Reality
When you decide to invest in an inground pool, you get more than a fun summer activity—you get the following benefits as well:
Higher Property Value
Cha-ching—having a pool can add significant value to your property. In fact, Bankrate reported it can increase the value by up to 7%. Your pool contractor can help ensure that your pool is installed properly and will last you for years to come so that when you decide to, you can reap the benefits of that value.
Exercise
Swimming is an effective form of exercise that offers low-impact, full-body movement and significantly reduces the risk of heart disease. Having it right in your backyard means easy access to a great workout as frequently as your heart desires.
Family Gatherings
An inground pool provides a great place for family and friends to gather during the summer months. Long gone are the days of waiting for the next community pool day. Now you can enjoy the freedom of having a place to swim and spend time with your loved ones whenever you want.
Playing in the pool, floating and chatting, and building memories–an inground pool is the perfect place to spend quality time with your family. Your family will be closer than ever!
Swimming Lessons
If you have young ones at home, having a pool right in your backyard is an excellent way to teach them how to swim. And with the help of your contractor, you can have peace of mind knowing that they'll be safe while learning something new.
Swimming lessons are a treasured childhood memory for most people. Why not do that in the comfort of your own backyard. You can cheer your children on and create new memories in the process. As a parent, you'll spend that valuable time with your children as they learn to swim.
Working with Oasis Pavers and Pools for Your Backyard Transformation
At Oasis Pavers and Pools, your dream pool is made with you in mind. That's why we offer the following benefits of working with us:
Comprehensive Quotes: Our quotes cover materials and labor costs so you can be sure of what to expect. No secrets or surprises! We don't have salesmen. To start your quote process, your assigned project manager goes to your home to survey your land. You'll be met with professionalism while giving you a comprehensive quote. You get all the important information up front so you can make the right decision.
Keeping You in the Loop: Once the project begins, we provide access to a Google calendar so you always know when tasks are getting completed and by when. We're dedicated to your project! Additionally, we are available for questions and communication throughout the whole process.
High-Quality Materials: Not only will you love your pool from day one, but you'll appreciate it more in three years down the line than the day you jump in it for the first time. You will come to appreciate the design, plumbing, materials, and quality equipment used. That's the level of quality materials we use!
Highly Trained Project Managers: Our experienced team of highly trained project managers will make sure your inground pool is installed quickly and correctly without missing a beat.
Build Family Memories, Watch Your Children Learn to Swim, and Enjoy the Highest Quality Materials with Oasis Pavers and Pools
If you're looking to make the most of your outdoor space this summer, don't hesitate to contact Oasis Pavers and Pools today. With our comprehensive quotes, informed schedule, and professional construction workers foremen, you'll have a backyard transformation that will become the envy of the neighborhood.
Find your oasis with Oasis Pavers and Pools, a locally-owned pool builder. Let's get you and your family swimming! Invest in an inground pool and experience a summer of fun. Contact us today and get ready to enjoy your dream pool with the help of a reputable pool contractor!