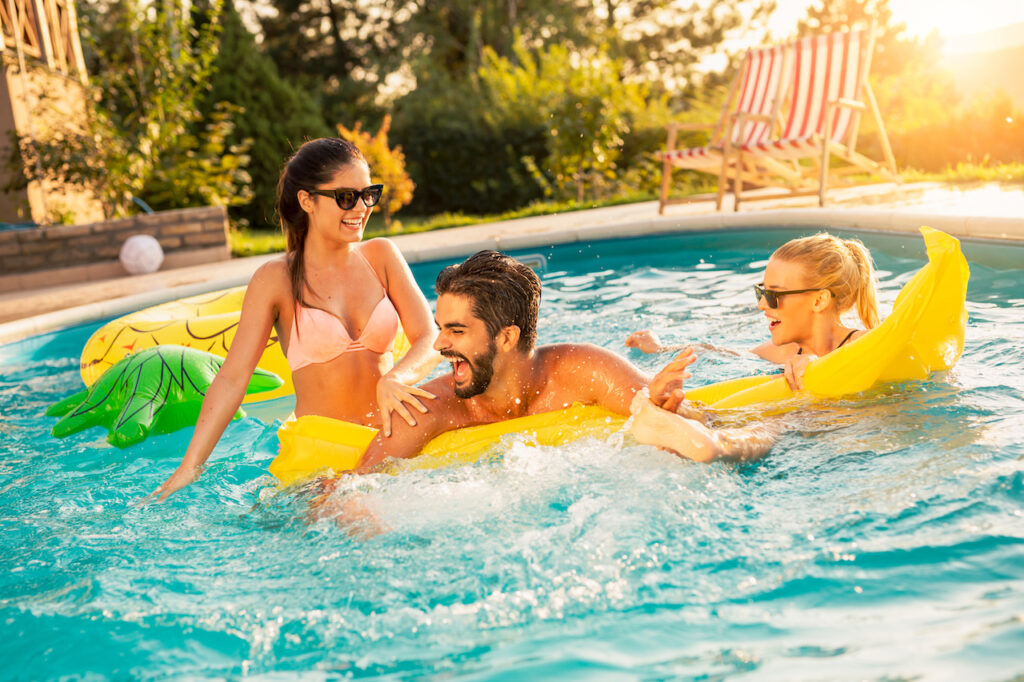 Thinking about installing an in-ground pool but worried about the cost and installation? Picture this: your backyard space is an extension of your home. There, you create fun summer memories with your kids that they take with them into adulthood. Not only that, the upfront costs are nothing compared to the long-term property value you'll experience.
Still not convinced? Maybe these other 5 benefits of building an in-ground pool can change your mind.
1. Higher Property Value
A well-designed in-ground pool adds significant value to your property and can even bring higher selling prices when it's time to move on. In Florida, it was reported that a pool can add a significant value increase to a median-priced home. So when you're done enjoying your pool, you can enjoy the return on investment with an expert pool builder.
2. A Place to Spend with Family
Picture this: you're floating on the water with your family. You have a tasty drink in your hand, you're listening to the ambiance of the water while watching the sunset. This memory isn't once in a lifetime! You can spend valuable time with your loved ones every day. An inground pool that is all yours: it can be a reality.
3. An Outdoor Living Space
An in-ground pool is more than just a swimming hole. It's an outdoor living space, where you can spend quality time at home. You can add a waterfall, fire pit, cabanas, outdoor furniture, and more even an outdoor kitchen to create a backyard oasis. You get to design and create your own oasis. We aren't here to just add a pool to your yard, we'll help you make your outdoor dreams a reality.

Soon, you'll be the go-to for outdoor gatherings and summer BBQs!
4. Exercise Opportunities
With an in-ground pool, you can enjoy a full-body workout without leaving home. Swimming is one of the most beneficial exercises for your body and mind, helping to strengthen your heart and lungs. Having it right outside your door means you can swim as often as you want, rain or shine. You get all the health benefits and value of going to a gym without having to leave your home! Whether you're relaxing or exercising, your own pool can give you the therapeutic benefits you need.
5. Get Exactly What You Want
When you choose to build your dream pool, you get to have control over every little detail. You get to choose your pool's shape, size, and depth and you can even add waterfalls, colored lights, and other features to make it exactly what you want.
What once was a simple design on paper becomes an oasis in your backyard that you and your family can enjoy for years to come.
It's Not Just a Pool: It's Your Life
Have you decided yet? If you're looking for a professional pool builder to help bring your vision to life, Oasis Pavers and Pools can help. With years of experience designing and building pools, we can design and build the perfect pool for your home.
We understand that having a pool can amplify your enjoyment in life. Our team works hard to create the pool of your dreams. We want you to have a space to unlock new experiences, so we work quickly and within budget. Transparency and communication are key to a successful project—we'll keep you updated every step of the way.
Start enjoying all the benefits of having an in-ground pool today with Oasis Pavers and Pools! Contact us today to get started.