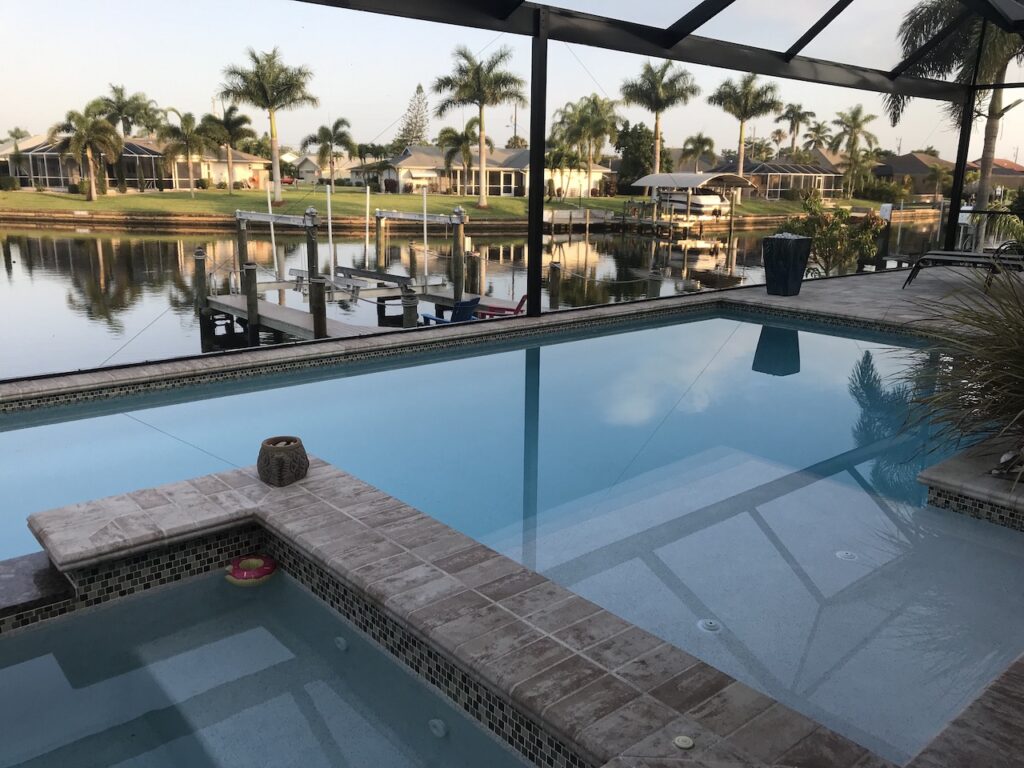 Imagine your perfect summer day: lounging by your custom pool with your friends and family, sipping cocktails in the sun, and enjoying the good life. With inground pools in St Petersburg, FL, you can make that dream a reality!
An inground pool is a great investment for your home—it increases property value while providing a great spot for entertainment and exercise. However, it's important to know the costs associated with building an inground pool in St Petersburg, FL to ensure you're making the right investment.
How the Process Works
The building process can be broken down into several steps starting with the following:
1. Contacting the Company
When you're looking to build an inground pool, the first step is to contact a pool company like Oasis Pavers and Pools. We will discuss the details of your project with you and get started on building your dream pool.
2. Custom Design
Once the consultation is complete, a rendering of your personalized custom pool design will be sent for your approval.
3. Approval and Proposal
Once we have determined what's needed for your personalized pool plan, we await your approval so your pool construction can begin. If you fall head over heels for your dream design, a proposal will be offered in order to move forward.
4. Construction Begins
Once you approve the quote, construction can begin, details of your pool will be transparently shared and your dream will soon become a reality!
Factors that Affect Cost
When you're making the big decision of whether or not to build an inground pool, it's important to consider the different factors that can affect the cost:
The Size of the Pool: The larger the pool, the more materials and labor are necessary to build it.
Hardscaping: Hardscaping refers to any features of your pool that require additional materials, such as steps or pavers around your pool in St Petersburg, FL, and can greatly fluctuate depending on how many materials your pool will need.
Plumbing Lines: Plumbing lines must be laid for the pump and filter system of the pool, which can add to the cost.
Elevation Changes: If there are any elevation changes in the terrain of your land, this may increase the cost to install an inground pool as more labor is necessary to level out the land for a successful installation.
By taking into account all these factors when deciding on a pool in St Petersburg, FL, you can ensure that you're making an informed decision and getting the best value for your money.
Oasis Pavers and Pools can Make Your Dream Pool a Reality
When your perfect summer day includes pools in St Petersburg, FL, contact Oasis Pavers and Pools to make your dream a reality. As the highest rank pool company in the area, we will discuss the details of your project and go over the cost associated with building an inground pool. At Oasis, we're in the business of not over-promising so you know what to expect at all times. 
Contact us today to learn more about how you can make your dream pool a reality. We look forward to hearing from you and starting on your dream pool as soon as we get the okay—literally!