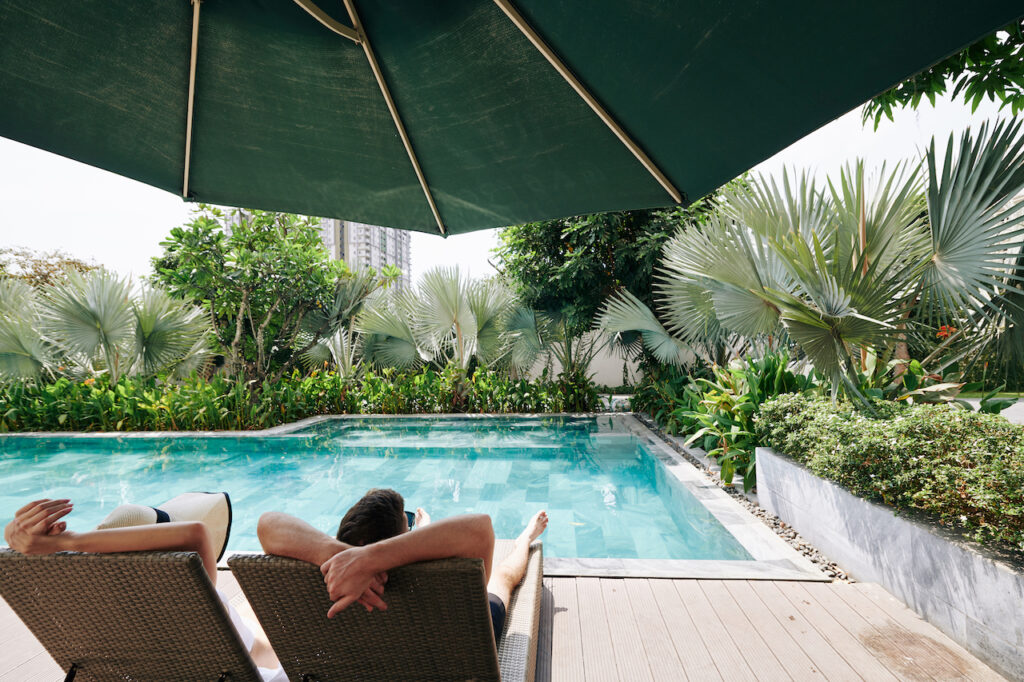 The Florida sun is perfect for taking a dip in your pool. You step outside on a 90-degree day and you can just feel the urge to jump in a cool pool. Imagining this summer dream, you pull up your search engine and type in "pool builders in St Petersburg, FL" to start your journey to pool ownership. But before you make the plunge, you need to understand what size of the pool is the right fit for your yard.
Whether you have a large or small yard, pool builders in St Petersburg, FL can help you find the perfect pool for your home. But it starts with knowing what size pool is right for your yard—then you're well on your way to your perfect summer.
Ideas for Large Yards
It's known that the more room in your yard, the better off you are when it comes to designing a pool. Large yards can handle larger pools and more hardscaping around them. This could include elements such as landscaping, waterfalls, diving boards, slides, or rock work. The space means your magazine-worthy pool design is that much more achievable with designs like:
Infinity pools
Free-form pools
Geometric pools
Options for Small Yards
Having a small yard doesn't mean you have to settle when it comes to having a pool. Instead, consider a spa/pool or spool. This is like a smaller pool with a heater and therapy jets so you can enjoy the benefits of both a spa and a pool in your space.
You can also customize the look of your pool with mosaics, bubblers, tanning ledges, and more to make the most out of your small space with expert pool builders in St Petersburg, FL.
The Right Way to Measure Your Yard
No matter what size pool you decide to install, it's important to make sure that your yard is properly measured for the right fit. Generally, you'll need about 3-4 feet of space on all sides of the pool—this allows room for walkways and seating areas around the pool for a well-designed pool party.
This way, you can ensure your pool is the perfect size for your yard, fitting like the perfect puzzle piece. So if you're looking to install that dream pool, we've got you covered.
Trust Oasis Pavers and Pools to Help You Curate Your Perfect Pool Space
At Oasis Pavers and Pools, our pool builders in St Petersburg, FL, understand that the pool-building process can be intimidating. We're here to help every step of the way with complete transparency, from measuring your yard and providing a quote to creating a plan for your dream pool. If you're looking for pool builders in St Petersburg, FL, look no further than Oasis Pavers and Pools.
We care for your dream as if it were our own and promise to create something amazing for you with our process:
Consultation
Design rendering and approval
Transparent proposal and approval
Construction begins immediately
Contact us today to get started on your pool-building journey! We look forward to helping make your dream a reality.