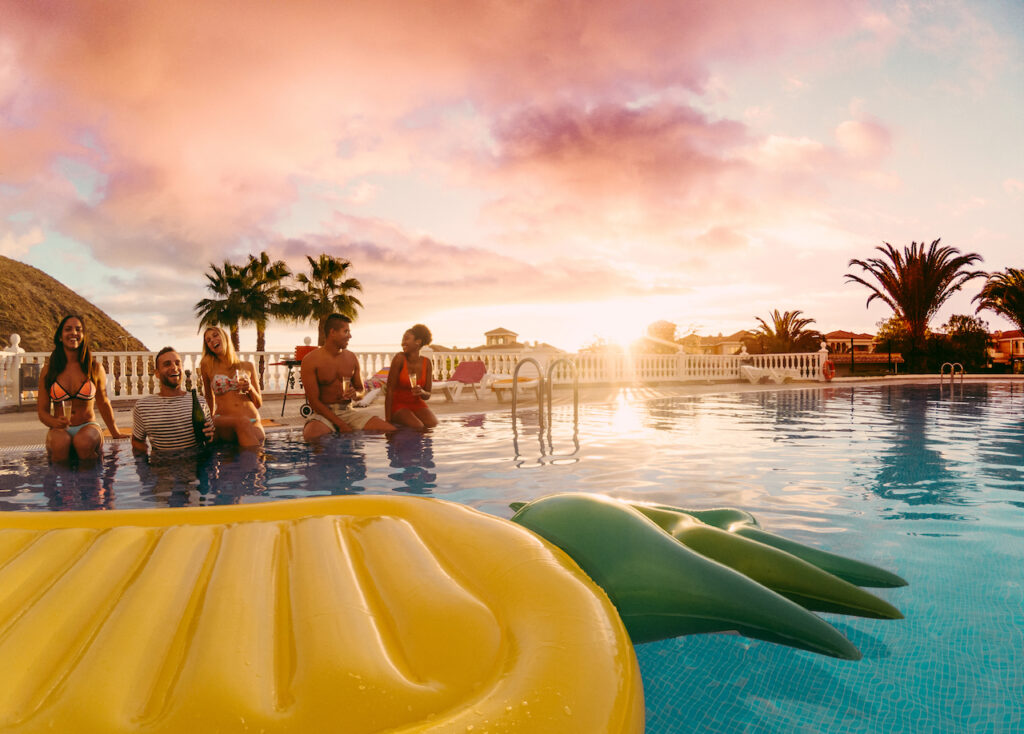 Putting the future of your home into the hands of a pool contractor can make you feel uneasy. After all, this isn't a decision you should take lightly. If it's in the wrong hands, you're looking at a potential disaster. That's why it is important to find someone with enough experience, positive reviews, and the right skill set for your dream oasis.
When searching for a pool contractor in St Petersburg, FL, it's important to ask several questions before committing. Here are some critical questions to help narrow down your search so you can bask in the sun the right way.
How Long Have You Been in the Business?
Experience is key when it comes to finding a pool contractor, and you want to make sure that you are working with someone who has had plenty of time in the industry. Otherwise, you may be dealing with someone who is still learning and could make mistakes that can cost you unnecessary time and money.
Oasis Pavers and Pools has been in business for nearly 20 years, so you know we have the experience to make your dream a reality.
Can I See Your Past Work?
Nothing proves a contractor is reputable like seeing their past work. Ask to see a portfolio of the contractor's completed projects such as the following:
Before and after photos
Client testimonials
References
This will give you a better understanding of the type of work they do and what to expect when working with your pool contractor in St Petersburg, FL.
Where Can I Find Reviews?
In the age of the internet, reviews are more readily available and reliable than ever. You can hear about many other people's experiences with the click of a button. Word of mouth is a powerful tool that can help you decide if the contractor is up to your standards. Although if you aren't sure about what you're reading in the reviews, a good contractor like Oasis Pavers and Pools will be happy to give you reassurance over the phone.
Google reviews is a great place to look before hiring a pool contractor. At Oasis Pavers and Pools, we are the highest-rated pool builder in St Petersburg.
How Does the Quote Process Work?
There's nothing worse than a contractor who quotes one price and then charges a different amount when the job is done. Before committing to any work, make sure you know exactly what is included in the quote and what the contractor will charge for additional services.
Ask the contractor to provide a detailed quote that explains any extra fees, labor costs, and materials needed before making your final decision—you don't want unforeseen surprises when it comes to your pool contractor in St Petersburg, FL.
Oasis Pavers and Pools offers à la carte quotes, so you know exactly the price of each service you're getting.
What Does Your Service Entail?
Before you hire a pool contractor, make sure that they can handle all of your needs. Ask what services they offer and what their specialty is so you know for sure that they have the experience and skill set necessary for your project. Let's say you want something unique, like a rock waterfall feature. Make sure the contractor you choose has experience with that type of project and can provide references or photos of similar projects they have completed in the past.
Finding a quality pool contractor in St Petersburg, FL is essential for a successful project. Take the time to ask all the right questions and look into references so you can find someone with experience and good reviews. Doing your research before hiring a contractor will ensure that you get the best possible results from your project.
Rest Easy Knowing Your Pool is in the Hands of Oasis Pavers and Pools
At Oasis Pavers and Pools, we have nearly 20 years of experience in the pool and landscaping industry. We specialize in custom and unique projects and have an impeccable track record of satisfied customers.
We're family and locally owned, so if you're looking for a reliable and experienced pool contractor in St Petersburg, FL, look no further than Oasis Pavers and Pools. Contact us today for more information and to get started on your dream pool!